(By Brian Buntz)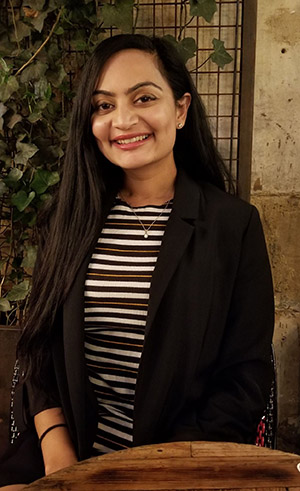 Tanya Sharma, co-founder of the consulting firm Assurea LLC, helps clients in the life sciences industry navigate regulatory requirements.
Sharma is an advocate for women in STEM and the life sciences.
Sharma: I came to the U.S. when I was five years old and became interested in biomanufacturing. I worked in the labs and grew cells in a bioreactor.
After graduating from college, I wanted to explore a career in consulting. I saw the incredible advancements biotech startups were making and decided to create Assurea, a collaborative platform for fast-growing clients that can reduce the costs and time required to implement frameworks by about 50%.
How much progress has been made in acknowledging and promoting women's work in the life sciences?
Sharma: Women have made significant progress in communities that provide mentorship, coaching, and networks to advance their careers. There is still room to endorse women for their contributions and accomplishments, and we can do that by being aware, encouraging women and being inclusive.
How can diversity promote innovation in pharma?
Sharma: Diversity is essential in the pharma industry when implementing new technologies, such as blockchain. Patients in Asia and Africa should also have a voice in clinical trials, and the core team or steering committees should have that diverse perspective.
Being a woman of color in a startup, I want to share my story to help other women accept opportunities.
What has the most significant leadership challenge of your career been and how did you overcome it?
Sharma: One of the biggest challenges relating to feedback is identifying what will work and what won't. We overcame this challenge by field testing our model iteratively and hearing the customers' voices early on.
How do you help clients with technological challenges?
Sharma: We help clients with point of care, platform-focused activities, and emerging technologies to create sustainable quality compliance frameworks.
What is the most important lesson you've learned that has guided your career?
Sharma: Assurea is growing and hiring, but some people don't align with our values. We must continue to focus on creating and building the culture we know will be best within Assurea.
Can you say more about Assurea's culture?
Sharma: Every week, we have a team meeting where we share new ideas and try to find a different perspective on a project. This helps us to see that there are many ways to maximize impact.
We value continuing to learn and can always rely on this when helping clients understand FDA regulations.
Assurea's employees are free to find opportunities that align with their lives. This creates open dialogue and a relaxed atmosphere.
Do you have a perspective on ways to encourage more young women to enter STEM and life sciences?
Sharma: It depends on where they are in the world and the market needs. After-school programs and collaboration opportunities with companies are the best way to get more young women into STEM.
Participation in accelerator programs and leadership workshops is critical to keep people in the STEM field. Assurea is trying to make a real difference by including everyone in its Rooting for You campaign.