It's about creating a ripple effect
Only 2% of VC funding goes to women entrepreneurs.
With this 2023 campaign, our mission is to get more women endorsed for their innovative ideas.
By all of us pledging our support for women that are leading change, we can elevate and encourage more women to keep the momentum going and inspire others!
As a woman owned company, we wouldn't have been able to grow Assurea without the support from mentors, colleagues, family and friends – this support motivated us to start a movement to influence a positive space for women go-getters!
Sometimes, all we need is a boost of encouragement to continue our journey! This campaign is a call to action to build a positive space for women to share their ideas and be celebrated for their contributions. We can do that by being an ally, advocating, and spreading awareness!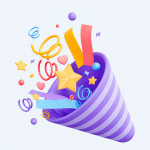 Assurea is rooting for you!
How can you get involved?
Become an Ambassador by taking the pledge for #RootingForYou
Subscribe to our monthly newsletter where:
We share ambassador stories, resources, and information on #rootingforyou challenges.
Feedback from the pledge and ambassadors is used to curate themes for our initiatives and engagement.
Reach out to us to help create initiatives!
Why become an Ambassador?
When we have diversity of thought, we have better outcomes. Play an active role in expressing intentions to bring forward underrepresented ideas in our daily lives. This campaign will run till December 2023. Feedback from the pledge will be used for actionable initiatives, growing our community, and broadening our reach in 2024.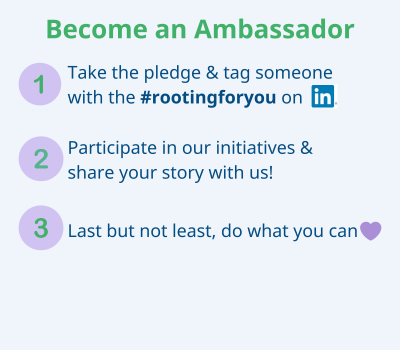 Join our #Rootingforyou Community
Gain access to inspiring ambassador stories and stay informed on upcoming #rootingforyou initiatives and challenges.